Casey Jenkins - Invest in the Montgomery Museum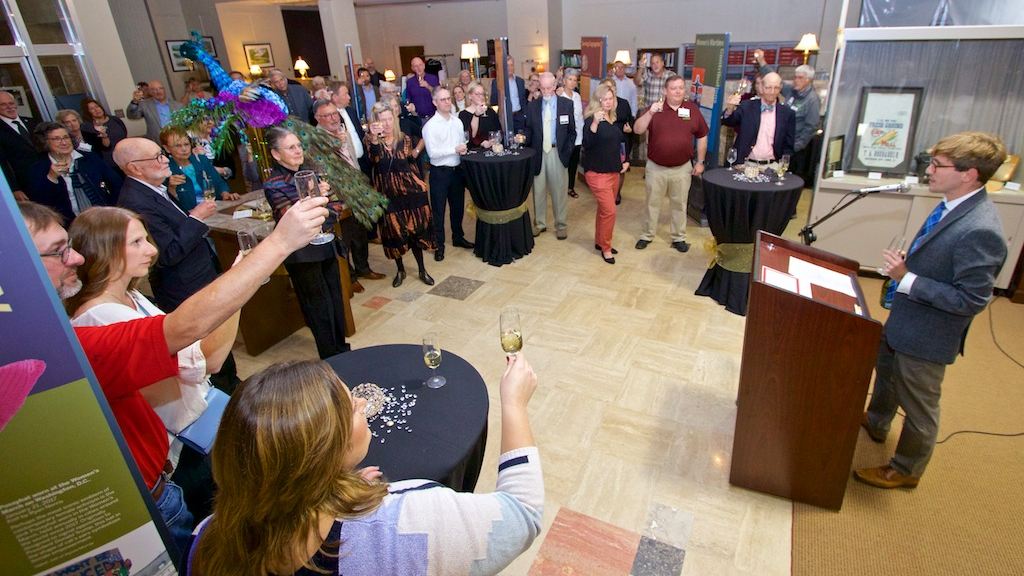 Casey's Personal Fundraising - Montgomery Museum of Art & History's Give Local NRV 2023 Campaign
17 donors
raised $1,115
40 donor goal
In honor of the Museum's 40th anniversary, I am hoping to inspire 40 donors to support the Montgomery Museum of Art and History's Give Local campaign. I have created a personal fundraising page to support the Montgomery Museum of Art and History! I hope you will join me in investing in this important cultural institution, which serves Montgomery County and the New River Valley. Here are some giving initiatives that we are focused on this year. 
Children's Corner - The museum is committed to providing a dedicated space for children ages 2-10 years of age. This area will be carefully curated to provide an engaging and educational experience for our young visitors, fostering their creativity and love for local arts and history in a hands-on environment
Expanding the Definition of Arts - The museum aims to broaden its scope beyond traditional art forms. We plan to introduce new community events that explore various artistic expressions, including culinary, literary, performing arts, and more. This initiative will offer diverse experiences and engage a wider audience.
Education Lab - The museum plans to digitize historical documents to enhance the museum's educational offerings. By preserving and making these documents accessible, we will share and elevate our region's history and story-telling, lifting all community voices. The education lab will serve as a resource for researchers, students, and the general public.
Educational Outreach with Montgomery County Public Schools - The museum aims to collaborate closely with Montgomery County Public Schools. We plan to develop a traveling trunk filled with historical artifacts, offer history board games to elementary schools, and support high school student art shows by providing a space to exhibit. These initiatives will help foster a deeper connection between the museum and the local educational institutions.
Quality of Life for our Aging Population - The museum is committed to community engagement specifically for the region's senior citizenry. The Montgomery Museum promotes health and well-being among this group of citizens by welcoming group tours from Warm Hearth Village and English Meadows. Additionally, the museum provides thematic, educational programming to Virginia Tech's LifeLong Learning Institute, such as history walking tours, genealogy classes, and curator talks. 
Art Therapy and Wellness - The museum recognizes the importance of art as a therapeutic tool. We aim to bring back the "Art of Happiness" by offering art therapy programs to the community. These programs will provide a creative outlet for individuals by employing positive psychology to encourage self-help experiential coping strategies that address anxiety and stress. The "Art of Happiness" is a Virginia Association of Museums award-winning program. VAM Innovation Award 
Creative Placemaking - The museum plans to contribute to the visual aesthetics and beautification of our community through the creation of murals and public art. These artistic installations will help transform public spaces, making them more vibrant and inviting for residents and visitors alike.